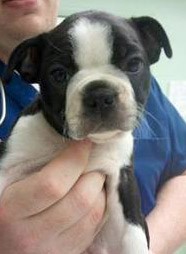 Services
PREVENTATIVE MEDICINE OR WELLNESS CLINICS
Steel Valley Spay Neuter Clinic offers various services to help serve the four legged critters of the Mahoning Valley.
Steel Valley Spay Neuter Clinic not only does spay neuters but we offer an affordable alternative for pet owners. We believe that pets should be able to receive the basics of veterinary care at an affordable price. Preventative medicine is an economical insurance policy for your pet's long term health and well being.
We offer:
Vaccinations for dogs and cats
Heartworm Testing and Prevention
Feline Leukemia, Feline immunodeficiency Virus and Heartworm Testing
De Worming
Flea and Tick Products
Microchipping
Toe Nail Trims
Anal Gland Expression
Minor Dental Cleaning
Fecal exams
New Puppy or Kitten Visits
Pre-surgical blood work
Therapeutic Bathing Services available
We are not a full service clinic and recommend you keep a veterinary*client*patient relationships with a full service clinic for illness or emergencies. There are many wonderful caring full service veterinarians in our area. We here at Steel Valley Spay Neuter Clinic are committed to being kind to your pets and your wallet!
Toe Nail Trims just $15.00 with proof of rabies vaccination.*
Anal Glands just $15.00 with proof of rabies vaccination.*
We do heartworm testing and prevention for dogs and cats. Only can do one month of heartworm or flea prevention at a time…No problem, as long as you have a current medical record** established with us, we will sell one unit at time. We want to make preventative medicine affordable and easy for you and your pet. Senior Citizens with wiggly pets, arthritis or mobility issues, ask us about our "drive-by" applications.
* Rabies vaccination proof is the rabies certificate from a licensed veterinarian.
** Federal and State Law require an existing Veterinary Client-Patient Relationship in order for us to provide your pet with prescription medications. Your understanding is appreciated.