About Steel Valley Spay Neuter Clinic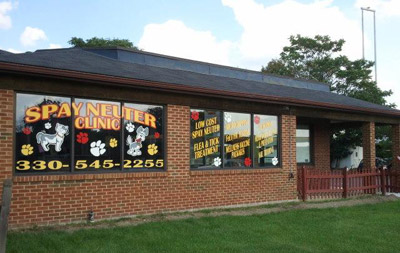 Steel Valley Spay Neuter Clinic not only provides an affordable spaying and neutering option, but also offers affordable vaccinations, micro-chipping, heartworm testing, and heartworm preventative medicine both topical, oral and 6 month injections, flea/tick treatment and prevention, feline leukemia/feline immunodeficiency virus testing, toe nails trims, anal gland expression, and nutritional supplements.
Dr. Wilcox and her dedicated professional staff all share this philosophy. The professional staff at Steel Valley Spay Neuter Clinic is dedicated to the health and wellbeing of their patients. They provide kind and compassionate care for the patients at Steel Valley Spay Neuter Clinic (SVSNC.) With years of service as primary veterinary surgeon and or Chief Veterinary Surgeon at some of the area's most productive animal shelters and organizations, Dr. Wilcox has established herself as one of the most accomplished surgeons in the area for spay and neuter procedures. Few, if any other veterinarians in the Mahoning Valley, have her level of spay/neuter experience. In 2009, Dr Wilcox did over 3656 successful spay neuter surgeries at SVSNC and since opening in 2007 she has done over 25,000 surgeries total. Put your pet in the hands of a professional that truly practices her profession.
Centrally located in Girard, We are the valley's only standalone veterinary clinic dedicated to spay neuter services. We are 100% locally owned and operated. We support local businesses, organizations and charities. Buy Local! Buy American!